This is an article translated from the Croatian web aggregate site klubskascena.hr.
The perfect geometrical shape looping around a center point: a sort of lifelong balet around hard work, love, music and investing into the community and the youth that are a part of it. Isn't it great when things make a perfect circle? When that which began with only a sliver of hope becomes significant and inspires awe in the people it was made for?
Exactly this spark was what founded the protagonist of today's narrative — the Perfect Circle humanitarian organization — whose goal it is to support creative youths and their crafts, to encourage progress and early development, offering an alternative to the harsh streets with a place of community emboldened by cultural activies, sports, and education adapted to urban needs. The interesting thing about this is that one of the goals effectively is to reduce violence and criminal experimentation among youths, the best way of doing so being to give their lives a sense of meaning and purpose. This will remain a psychological life fact for the end of our existence – life is ruthlessly hard, things don't go your way and there will always be demons and obstacles to get through to achieve our goals, but by achieving those goals we are stopped from becoming embittered and violent in the process! Meaning in life gives a new meaning to hard work and pain.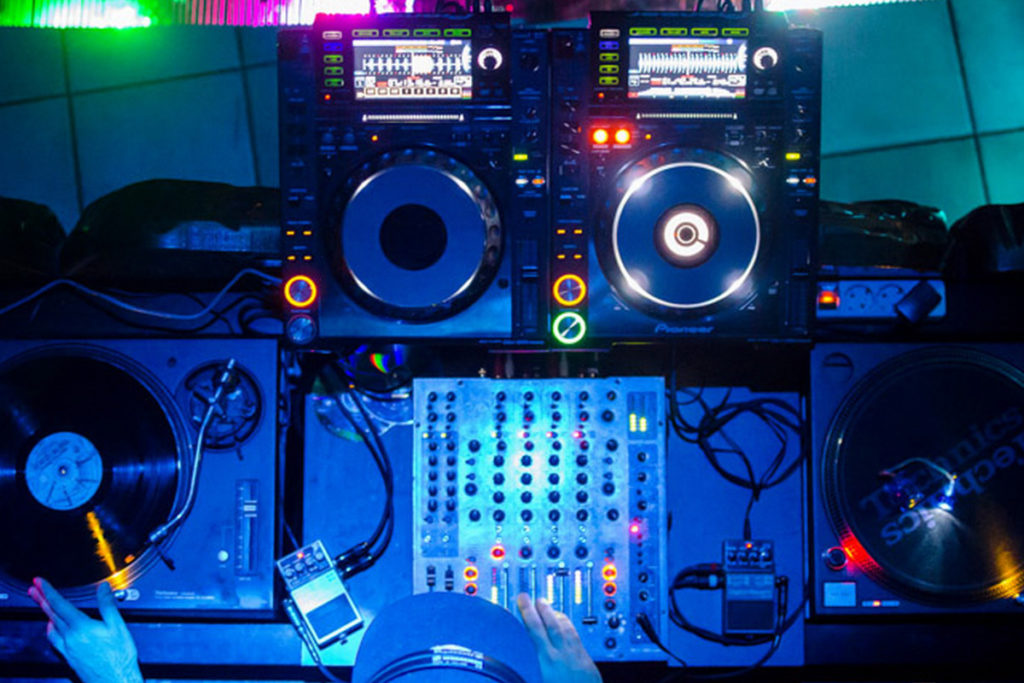 Perfect Circle grew from the group Studio Flash Amsterdam which from 1996. was setting up workshops and DJ education. From the year 2000. it officially premieres a program of music education, and years of hard work brought about the existence of many more successful programs such as Break Dance Crew 2011, as well as the Perfect Circle DJ Crew, a place where youths as a collective entity could present themselves to the world with their skills. In 2018, Vinko and Igor from PC DJ Crew could be heard at Art Park Zagreb with a funky set while Grič blared tech and deep house on the Fête de la Musique day, Music Festival.
Another positively oriented organization dedicated to music, education, youths and everyone who feels to be young, appreciating the ideals of youth and creativity called Positivan Ritam (Positive Rhythm), invited the Crew on the Electro Stage splash of this year's Seasplash festival where members Igor and Paulhinjo played a Deep Emotions set, receiving praise from the event organizers for their seamless music selection and fantastic performance.
The Crew has, since 2017. until present rose into the top 100 with their mixes on Mixcloud, submitting in the genres of: Deep Emotions (a mix of minimalistic, tech and downbeat tech music), Deep Sensation (sexy house), Vintage (Jazzy, funky and soul style), Miror (Deep House), Classic Colect (Classic House), Sex In the House's (Progressive House), and all mixes you are free to listen to and give support to the people making these mindful pieces of hard work and art.
For a little gymnastics, the gray matter and fine motor skills, the Perfect Circle is also behind youth workshops made up of perfectly rounded out educational content for youths interested in a life of music which were held on the 24th of October 2017. until the 30th of March 2018 as a series of DJ workshops and music workshops every sunday, from active hours 9:00 to 15:00.
Once in humble beginnings, the organization, today stands to recruit valuable and hard working youths with an idea and a mission, and offers support for events, and the organization which you may use for events, leading music programs of various styles which will be based according to the needs of an event and audience. The Crew will bring their own equipment and lighting, decoration and ideas and independently realize their production so you can have fun without any hassle. If you require them personally or know someone who seeks exactly these kinds of fresh ideas, feel free to e-mail us at studiofba@usa.com with instructions! The organization also always appreciates the work of its volunteers, on which its nonprofit depends, but financial support is always welcome, details and IBAN number can be found on the official pages of the Perfect Circle humanitarian organization!
We thank you for reading, your care, your support and love and stay focused on the things you love!
Original article, in Croatian: https://www.klubskascena.hr/scena/platforma/udruga-savrsen-krug-kada-trud-i-ideja-zaokruze-pricu-08112018